Kent Launches HomeCam 360 Security Camera With These Amazing Features
KENT RO System Limited, a popular water purifier manufacturer, has launched a new Wi-Fi security camera CamEye HomeCam 360 in the Indian market. It is designed to take the security of your home and family to the next level.
This is the company's second security camera which is a Made in India product. The company has priced it at Rs 4,990, which comes with installation and 1-year warranty. It can be purchased through online shopping websites like Amazon and Flipkart.
It is one of the few cameras available in the market that supports video recording on the cloud. That is, even if the camera is stolen or damaged, you will still be able to access the video recording made from it from cloud storage. Kent CamEye HomeCam 360 features AI powered motion detection and tracking as well as human detection and 360-degree panoramic vision with pan and tilt features. If we talk about other features, it includes Night Vision with IR LED, Live Video Streaming with 2-way Calling, Cloud Recording, Privacy Mode, Event Based Recording, Offline Mode Recording.
Key Features of KENT HomeCam 360
360° Panoramic Vision with Pan & Tilt
It covers a large range of horizontal and vertical areas. This camera can pan or tilt using the smartphone app and records video in FHD (1080p) resolution.
AI motion detection & tracking
The camera detects the slightest movement in your home and instantly sends a notification to your smartphone via the app. It also follows a moving object and keeps recording the motion. The home camera has an AI-based advanced capability that is capable of detecting the human body.
---
---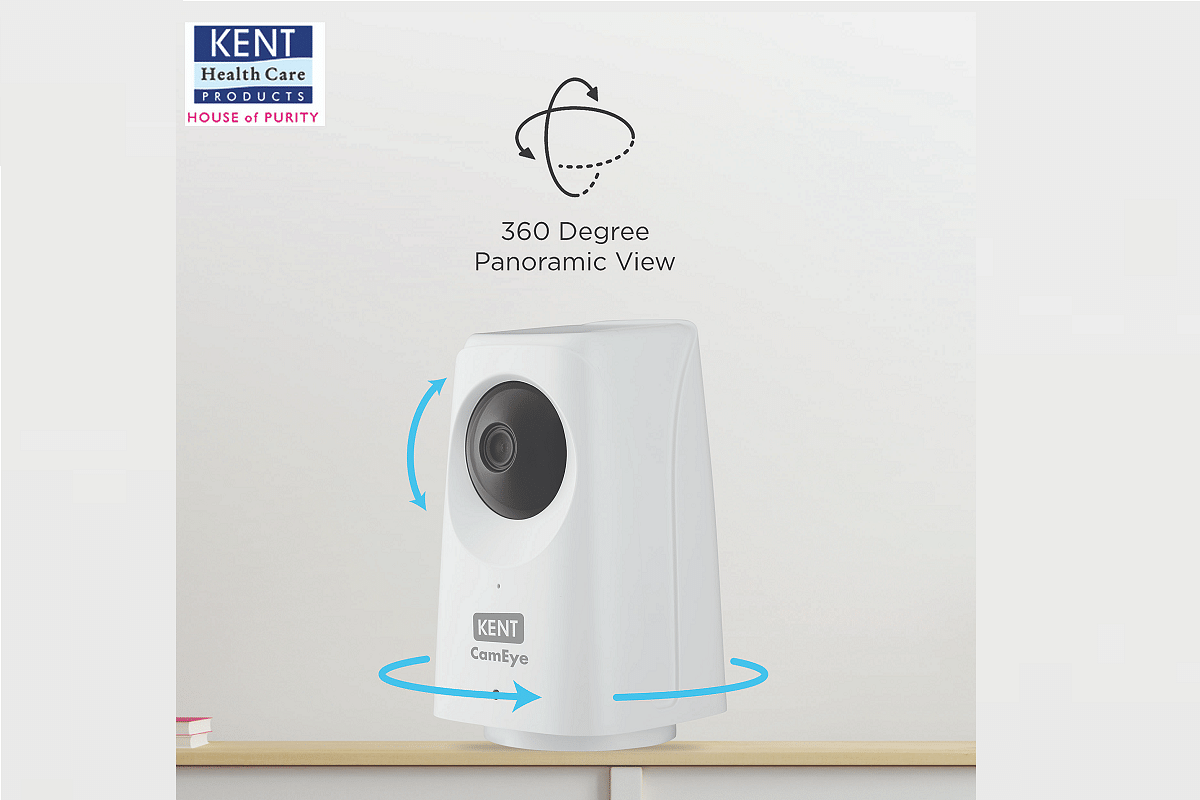 Night vision
Homecam camera monitor your home even at night. It is equipped with an advanced IR sensor, which automatically activates in low light conditions and ensures high quality video recording at all times.
Offline Mode Recording
The camera only requires internet at the time of setting-up. It continues to record to the microSD card even when there is no internet connectivity and saves the recording to the cloud when internet connectivity is resumed. It supports microSD card up to 128 GB. It allows you to store up to 60 days of continuous videos on a microSD card.