Reverie's Anuvadak 2.0 Enables Next Localization Via Translation
The first version of Anuvadak was launched in early June 2020 by Reverie Language Technologies. Anuvadak is a multilingual website management platform that simplifies the process of localizing, hosting, publishing and launching a website in any language. This can reduce the time it takes to localize a website by 40% and the cost of localization and content management by up to 60%.
By traditional methods, localization and management of content in a dynamic website in Indian languages ​​include the following five procedures, which consume a lot of time when done manually.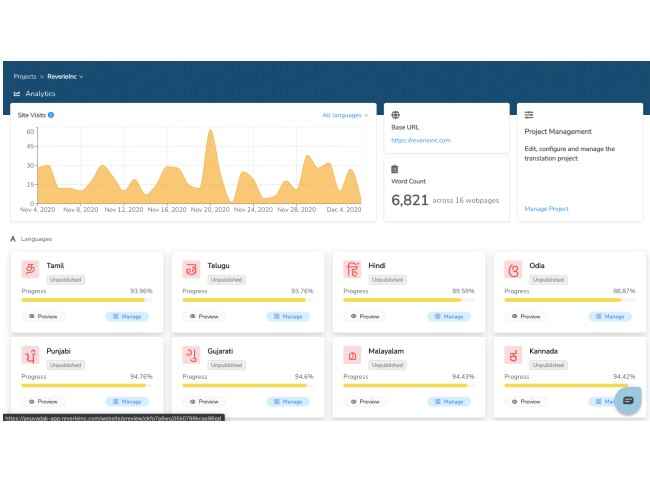 Remove static English content from the English source website.
Maintaining entire English content in a spreadsheet that needs to be converted to another language.
Deploying each Indian language website on different servers.
After hosting the website, updating the localized content on each website.
Manually localize all the content you receive from the database or backend.
Go live with these multilingual websites and have individual SEOs for each website.
To make any changes to the Source English website, you will have to go through the same lengthy process again.
Translator automates tasks such as translating, hosting and scaling content for a local website as a platform. Managing localized content and websites and tracking progress is made much easier with a dashboard. This not only saves your time but also greatly reduces your cost.
Mr. Arvind Pani, CEO of Reverie Language Technologies said, "As we emphasize on #LocalLocalVocal, it is essential that businesses and governments have access to the right technologies to reach all parts of India. Be made available. The Indian-language Internet with a translator can reach a potential 536 million users. An inclusive digital India can be built with platforms such as Anuvadak."
With Reverie's Translator 2.0, the entire user journey can now be localized to dynamic websites such as E-Commerce sites:
The translator's ability to integrate with the AI-enabled translation platform reduces the time it takes traditionally to translate website content in Indian languages ​​by a third language.
READ THIS : Portronics Launches Harmonics 300 Wireless Neckband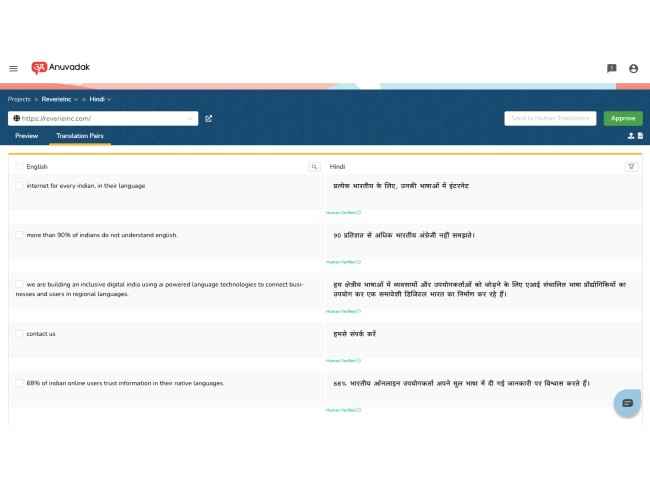 ● With Revere's Indic font, the translated content looks more attractive.
● Due to the lack of coding required to launch content in new languages, Translator IT Reduces dependency on the team.
● SEO for translator localized webpage. Supports, and for this you do not need any other plug-in which means that the more Indians search for content in their language, the localized website of the company will start appearing in search query.
● Localization of websites with dynamic content such as e-commerce sites, social media feeds, real-time news feeds, stock updates, is now possible.
● When a site or page loads, the new content will also be localized accordingly.
● This type of localization is easy to adopt, it is from the browser side, without relying on server calls, which means that now being multilingual for businesses has become faster and simpler than ever.
● Language-wise, in-depth analysis with custom-timelines is also now available.